ESRC
ESTsecurity Security Response Center

Established in Jan 2017, ESRC is the cyber threat response center of ESTsecurity. Our experts and analysts at ESRC are continuously working on monitoring and analyzing viruses/malware, tracking IoC, and especially responding to the South Korea targeting cyber attacks in the reality where cyber war is happening and still increasing.

ESRC detects and analyses more than 15 million malware monthly, collected by ALYac antivirus program with over 16 million users in the country. In a close collaboration with National Intelligence Service and other S. Korean governmental organizations, ESRC plays a very important role in protecting national security information and core public information against the latest cyber attacks that are becoming increasingly targeted and more sophisticated.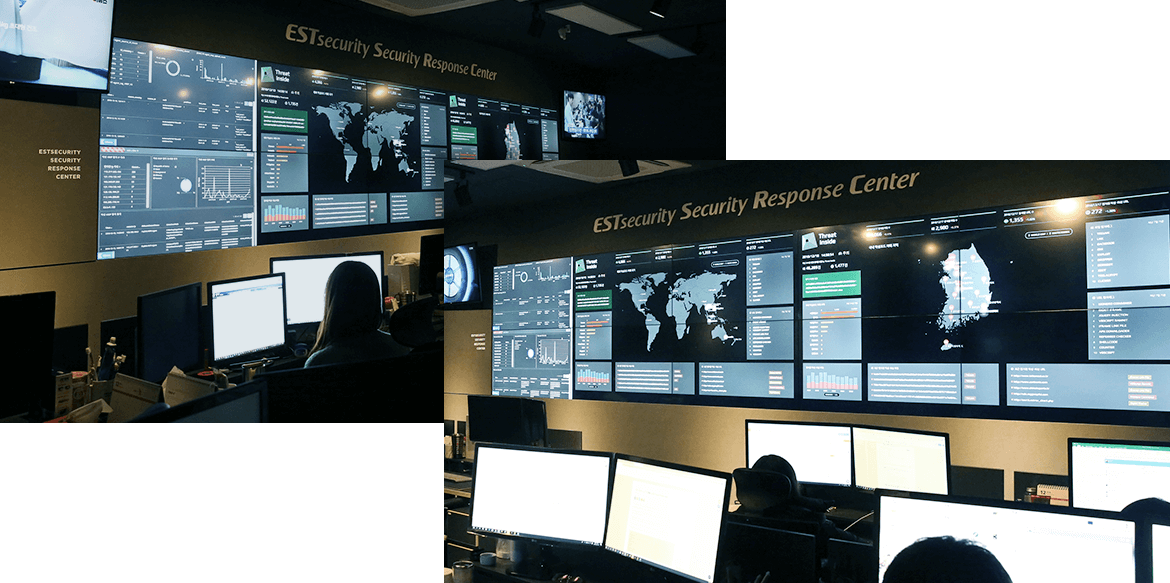 ESRC issues monthly 'Threat Intelligence Report' providing the comprehensive threat analysis and combat guide that helps security managers and CSOs quickly and adequately respond to any unknown and new variant attacks.


Threat Intelligence reports contains in-depth analysis and tracking data of APT incidents provided by our top-level intelligence analysts.
The report provides system code level analysis, original samples, and IoCs, categorized by the attackers' strategy, technique, and procedures(TTPs).
With the geographical circumstance and characteristics of South Korea, ESRC deals with the North Korean issues with the highest priority with our exclusive competence and expertise in the region.